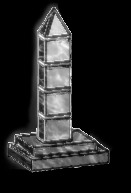 ---
---



Re: The grind.

by Alecto

Message 19 on The Adventurer's Bulletin Board

Well said, Caidox.  I couldn't agree more. :)  

At my size, it takes about 215 black dwarves to make a level.  I don't see that as an unreasonable number in and of itself.  That's why it's called a grind.  

What I do have a problem with is that with the latest changes combat takes about 30% longer.  I know this because my xp/hr is routinely about 30% less than what it used to be.  Given that a level also requires xp for stats and skills, this change has exponentially increased my grind time.  That's not ok.  

Playability, enjoyability, developing our characters, that's why we're here.  I highly doubt anyone logs in with the overwhelming desire to kill the same dwarf 2500 times only to be able to fill out just one level's experience requirements.