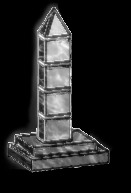 ---
---



TeamSpeak

by Phreak

Message 67 on The Adventurer's Bulletin Board

I've set up a teamspeak server for anyone to use.
Download client from: http://www.teamspeak.com/?page=downloads
Connect using Server Address: zappa.azrackspace.net:11030
Server Password: shadowmud.com:1030

Use whatever nickname you like, it'll be up to people in-game
to verify the person talking is the person playing.

Have fun!