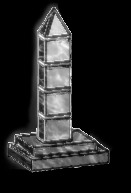 ---
---



Post Mortum Emote - 'kspin'

by Beleqwaya

Message 49 on Rogues' Board of Fiendish Plots

Aww, I'm really sad that I missed the chance to suggest emote.
Because I would have love to see a knife spinning emote, like 'kspin'


Beleqwaya expertly spins his knife around his fingers.

or

Beleqwaya flicks a small knife from a hidden pocket, spins it expertly across his fingers, then makes it vanish before your eyes.

The woe of being gone at the wrong times.