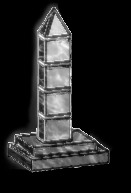 ---
---



Blackbeard the experienced squire
Male black dwarf fighter                      Level: 4
In real life: Blackbeard

                      Single
Birthday: Aenterki 14, 147 AD.
ICQ #: ARR MATEY                     Yahoo ID: Fate@yahoo.com             
MSN ID: MSN is dead :(               Google+: none                        
Twitter: None                        Facebook: None                       
Idle: 42 m 29 s
On since: Wed Jul 17 02:24:09 2019.
Blackbeard has 1 unread piece of mail.