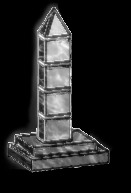 ---
---



Kelvin X
Ha-ha, you fool! You fell victim to one of the classic blunders, the most famous of which is Never get involved in a land war in The 

Red

 Plains, but only slightly less well known is this...Never go in against an 

Ogre

, when death is on the line! HA HA HA..HA HA H.....
Male ogre mage                                Level: 100
In real life:                                 Single
Birthday: Roki 9, 105 AD.
Webpage:  
ICQ #:                               Yahoo ID:                            
MSN ID:                              Google+:                             
Twitter:                             Facebook:                            
Last on: Wed Jan  9 05:27:17 2019.
Kelvin has no unread mail.