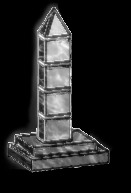 ---
---



Priestess Natasha Von'Zarovich is Zaal's vengeance
Female wild elf cleric of the Kilted Yaksmen  Level: 73
In real life: chfn

                            Married to Mystica
Birthday: Ketralki 13, 103 AD.
Webpage: chfn
ICQ #: chfn                          Yahoo ID: chfn                       
MSN ID: chfn                         
Last on: Fri Oct  7 20:08:22 2016.
Natasha has no unread mail.