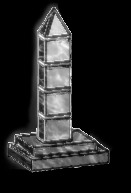 ---
---



Demonic Starfox n'Kylbar is a drow, not an elf!


Some say warlocks lack the wisdom to wield their power. You know what? They're dead.


Male elf mage of the Dragon Warriors          Level: 53
In real life: Kaleb                           Single
Birthday: Ketralki 10, 140 AD.
Webpage: ...
ICQ #: dafuq is dat                  Yahoo ID: nada                       
MSN ID: msn? is that a gay porno?    Google+: no                          
Twitter: no                          Facebook: eh                         
Last on: Wed Jun 12 23:48:13 2019.
Starfox has no unread mail.