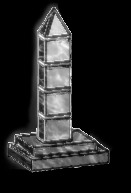 ---
---
Ianthe, Goddess of Life  
 
Realm: Preservation of the sentient races of Caspia. 
 
Typical Appearence: Ianthe's most commonly seen form is that of a young  
humanoid woman with large feathered wings and long golden hair that  
reaches her feet. She wears a white robe that is tied with a golden rope.  
 
Represented by: Gardens and ponds, small pools of natural water. 
 
Followers: Ianthe's children, as her followers are called, tend to choose  
careers that help, heal, or bless fellow adventerures. They are quick to  
forgive and are full of compassion. However, they have been known to be  
the hardest fighting and the deadliest when it comes to a cause that  
directly affects those under their care: the other citizens of their home  
town or city. 
 
Commentary: Once the world had been created and the time came for it to be  
populated, Ianthe took a piece of Baeron's earth and a burning coal from  
Edorin's flame and breathed her life into them, thus creating the Hobbit  
race. Sturdy and filled with vigor, the Hobbits pay tribute to the Goddess  
creator by living each day to the fullest. Now Ianthe grants her blessing  
to all the races of Caspia who choose to follow the way of peace and life.  
Her saintly nature makes her a welcome light in the darkness of the land. 
 
Ianthe's symbol is a shining orb with a burning white spiral within. 
 
A true follower of Ianthe will possess a saintly soul.