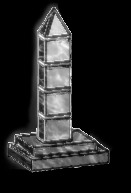 ---
---
When you get disconnected from the mud your character is what is called linkdead. 
This means there is no communication between you and the mud, when this happens 
the mud will move your character to a special room that will freeze you to prevent 
you from dying or being hurt while linkdead. If after 15 minutes you have not  
relogged in you will be saved and logged out as if you had quit normally. 
 
Note due to network issues or outside influenances there is no control over 
how or when you are linkdead, meaning some times even if you are disconnected 
the mud may still show you as active, this is mostly due to lag or network 
issues and outside of our control.