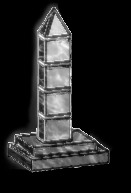 ---
---
Guilds aren't totally in place yet, so the current policy is: 
 
If you want to join a guild that's currently operating, ask the guild head (Icewolfz - Yak, Chais - Minstrel) to get an immortal to admit you to the guild. 
 
If you want to create a new guild or resurrect an old one: Have yourself and 3 friends mudmail Dusk stating that you would like to create a new guild. Give her a room description (you get one), and a location in Siva (that doesn't already have a building there, try northern Siva) where you would like your guild to be. You will get one guild room, and one guild line. Eventually, you'll be able to add and remove people on your own without imm help. 
 
If you want to recreate a recently defunct guild, you only need 3 people to mudmail Dusk. Recently defunct guilds include Dragon Warriors, Guardians, etc.