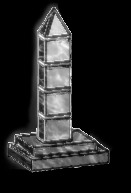 ---
---
We understand that unfair things can happen and people can lose lives/equipment and so on. 
 
As a general policy immortals have discretion to refund experience/skill/equipment losses where they are sure that the loss is due to a bug in the MUD. 
 
If the fault is due to you, your cat, your MUD client, your ISP, or any of the miles of cable leading to the MUD then as a matter of practicality we will not refund it.