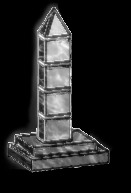 ---
---
Anam is very enthusiastic about roleplaying, without actually really knowing how to undertake it. So, in that vein, we've got a few points to keep in mind. These will change as we learn more about roleplaying. Any ideas are welcome. 
 
1. While roleplaying is strongly encouraged, we want to make it very clear that it -is- only roleplaying. If anything you do would cause someone to be unhappy because of the ambiguity of the act, don't do it. (Unhappy Out of Character. In Character is okay.) 
2. Truly evil roleplaying will be initially restricted to trusted nobles who can pull off a convincing and interesting roleplay while still making sure that all participants are well aware that it's not personal. It's our dearest hope that heroes and villains can denounce each other for hours, stab each other repeatedly, and then bunk off to Nexus for a friendly drink together afterwards. 
3. All aspects of roleplaying are encouraged, even if it's something small. It's the details that make things seem real, so if you want to roleplay a morbid fear of spoons, you are warmly encouraged to do so.